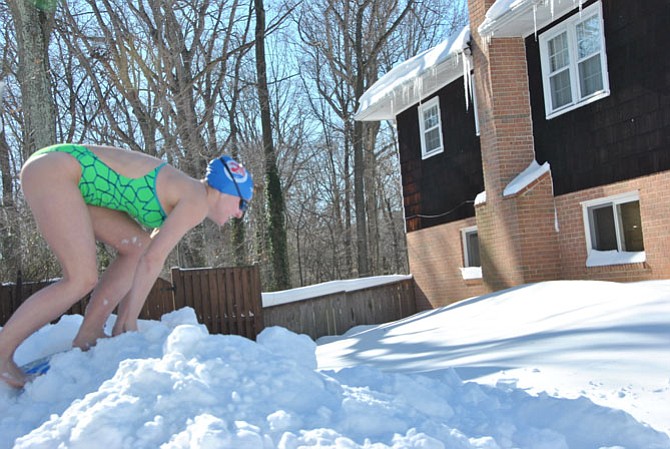 Bereft a pool that is open, Caroline Wittich of Springfield, also a member of the West Springfield Spartan Swim and Dive team, works on her start.
Stories this photo appears in:
Residents, volunteers come together to dig out after Jonas drops over 20 inches.
Compared to Wednesday night's sneak-attack dusting that caught Virginia Department of Transportation crews unprepared and commuters stuck in hours of slick rush hour gridlock, Fairfax County Supervisors think the full force of Winter Storm Jonas was weathered about as well as possible.