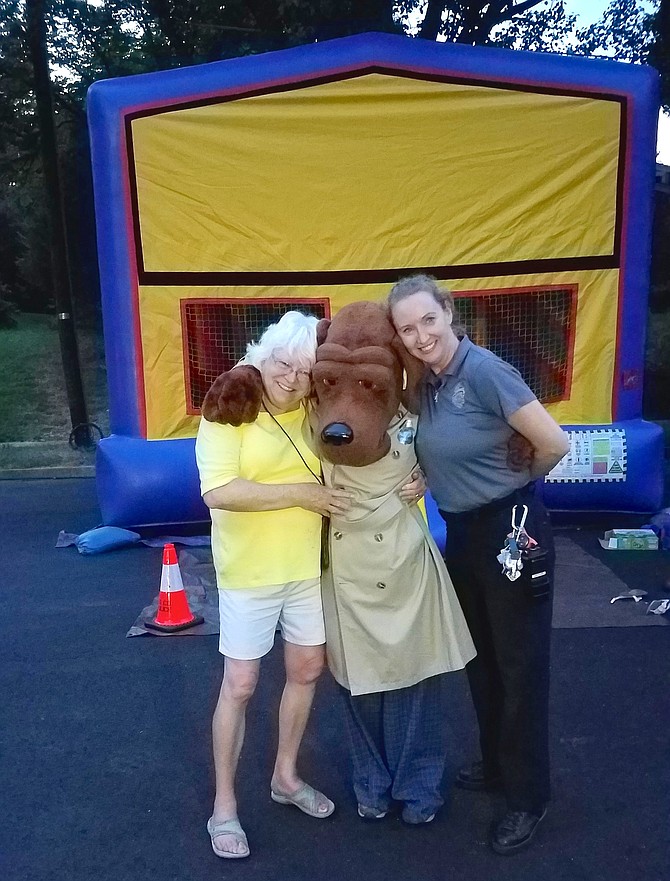 Bren Mar neighborhood watch volunteer and block party hostess Sue Hotto hugs her guests of honor, McGruff the Crime Dog and Fairfax County Police Officer Alice "Allie" Eggers Aug. 6. Eggers is the crime prevention officer of the Franconia District Police Station and plans to retire in December after 25 years of service on the force. Her mission on Aug. 6 is to mark the 35th annual National Night Out — her last as a police officer — with a county record of 50 block parties in her precinct.
Stories this photo appears in:

Shaved ice beats snow cone at block party product name test.
.