Fri

Sat

Sun

Mon

Tue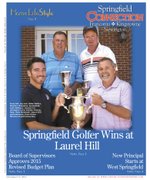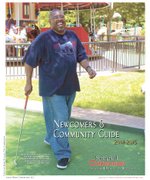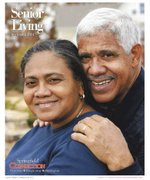 More Stories
In August 2014, 168 Springfield homes sold between $1,100,000-$179,000.
Springfield Home Sales: August, 2014

Local theater company explores imagination at Workhouse.
For the next month, Barbara Lawson is leading a triple life. A freshly minted West Springfield senior, 17-year-old Lawson plays the title character in the Pandemonium Theatrical Productions setting of "Alice In Wonderland," as well as Virginia in the same company's "Nevermore," a dark musical exploring the demons of Edgar Allen Poe.

Department of Environmental Quality resumes project after EPA lawsuit.
When Meghan Walker paddles a canoe upstream from Lake Accotink looking for garbage, not much surprises her anymore. "The sky's the limit for odd trash," she said. "A big find last time was a wheel and tire -- still attached. That's impressive."

Rams build 19-0 lead, hold on to beat 'contender.'
Lake Braddock improved to 3-0 with a 19-17 win over Lake Braddock on Friday.
You may have noticed the sign "You Pump We Donate: Back to School Backpack Drive for Area Kids," in front of the Cardinal Plaza Shell gas station on Old Keene Mill Road.