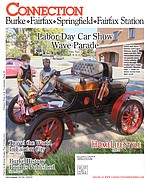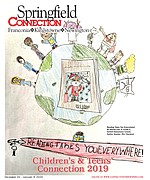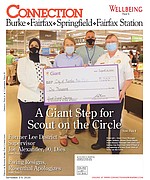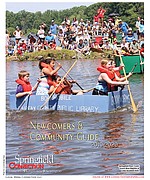 More Stories

A major expansion project was recently completed at the Burke Community Church, adding space for a 1,150-seat worship center, adult classrooms, offices, lobby, cafe, bookstore and commercial kitchen.
In his Sept. 9, 2020, opinion piece ("Political Correctness Impeding Diversity"), Supervisor Herrity implied that Mr. Phil Rosenthal currently serves on the Good Shepherd Housing Board of Directors.

No fires, rubber bullets or tear gas at this peaceful event.
Bolster the Blue
Eleven years, six months and two weeks, approximately, after being diagnosed with "terminal" cancer: stage IV non small cell lung cancer, I have begun my treatment for stage IV papillary thyroid cancer.
Trustee Rosenthal apologies for 'wrong words' and retains board seat.
Fran Millhouser, Chair of Fairfax County Library Board, said she received "many emails voicing public concern" for statements made by Trustees Phil Rosenthal (Springfield District) and Darren Ewing (Dranesville District) during the previous board meeting in late July.