Sat

Sun

Mon

Tue

Wed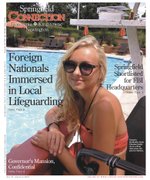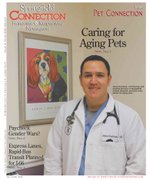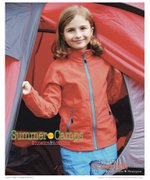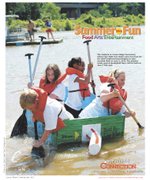 More Stories
Weekly happenings in the area.

Boys & Girls Club of Greater Washington members take a private overnight tour of Baltimore's National Aquarium.
Ten students from the Fairfax branch (Murraygate chapter) of the Boys & Girls Clubs of Greater Washington got a sneak peak of Shark Week by spending the night among them at the Baltimore Aquarium at the seaport in Baltimore. They spent a "night at the museum" as part of the science, technology, engineering, and math (STEM) program sponsored by COX Communications last Friday, July 25.

Defense team in corruption case to detail crumbling McDonnell marriage.
When he takes the stand in his own defense, former Republican Gov. Bob McDonnell will read jurors an email that he wrote to his wife as their marriage was said to be crumbling.
Q&A: Sharpshooting guard fan of Minnesota Vikings, Twins.
West Springfield graduate Amy Berglund finished second on the West Springfield all-time scoring list.

Hometown entrepreneur set to open business in Fairfax.
Baher Elgibali, 31, of Kingstowne, is no stranger to stress, having worked in real estate and construction for almost 10 years. A former real estate specialist at Debbie Dogrul Associates - a Fairfax real estate company - Elgibali learned about the extreme sides of stress and found that massage was a way to relieve it.